We are a Pottery Studio offering Memberships and Classes
We offer memberships at all our locations, and classes begin monthly.  Our studios are open spaces in with plenty of room to create on the wheel or handbuild. We fire to Cone 10 and offer members 24/7 access.  You can visit our studios for a tour Tuesdays through Saturdays 11am to 4pm. Send us a note to let us know you are coming to say hello.
HELLO SAN FRANCISCO
We are open! Please get in touch to come see our San Francisco studio at 2394 Folsom Street 94110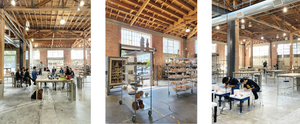 COME SAY HELLO TO OUR COSTA MESA STUDIO
Open for classes and memberships! Stop by Tuesday, Thursday, Saturday noon to 4pm to see us.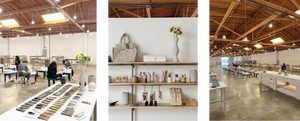 BUCKTOWN, CHICAGO
Our location at 2525 N. Elston Ave Chicago IL 60647 fires cone 10 gas reduction, and offers memberships and classes in a beautiful historic building with views of the river. If you are interested in working with us, teaching, or getting more information please email clayandsupply@thepotterystudio.com.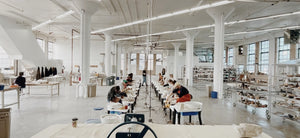 PICK UP SOME TOOLS FOR YOUR PRACTICE
Accessibility Statement
The Pottery Studio is committed to ensuring digital accessibility for people with disabilities. We are continually improving the user experience for everyone, and applying the relevant accessibility standards. If you have difficulty accessing any material on this site, please contact us in writing and we will work with you to make the information available. Visit our contact page.