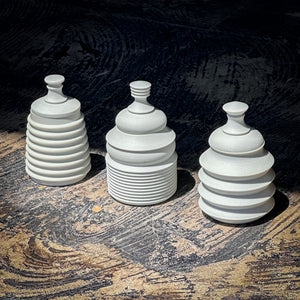 A 3 hour workshop revealing specialized techniques for centering and throwing small to tiny amounts of clay, as well as creative methods of utilizing tools to shape and stylize your pottery.

Recommended for returning beginner or intermediate level throwing. Participants should be able to comfortably throw and center reliably with about 1lb of clay.
Variety of clays included. We will offer a few types of clay, including porcelain.